Picture credit: New York Daily News
Abdullahi Shuaibu, the Nigerian arrested for robbing four Manhattan banks, has been in the spotlight in the last 48 hours.
The four robbery incidents, according to New York Post, was carried out during his lunch hour – in February, March and April.
Shuaibu was arrested on his fourth attempt and was subsequently arraigned on two counts of attempted robbery.
On March 28, Shuaibu, who joined Facebook in 2009, wrote: "Nigerians please reflect. Some dubious characters are betraying us! Names will be mentioned later."
Those who commented on the post challenged him to mention names, but he did not do so until he was arrested.
WHO IS SHUAIBU?
Shuaibu, who works as a journalist for an African news agency, was a former public information officer at the United Nations (UN).
Stephane Dujarric, a UN spokesperson, said he worked briefly for the UN for a couple of months in 2013.
"[He] is not an employee of the United Nations nor is he an accredited journalist to the United Nations," Dujarric said.
Born on June 9, Shuaibu studied international relations at Ahmadu Bello University (ABU), Zaria.
According to his Facebook bio, the Kano state indigene is presently the advocacy and communication officer at Joint United Nations Programme on HIV/AIDS.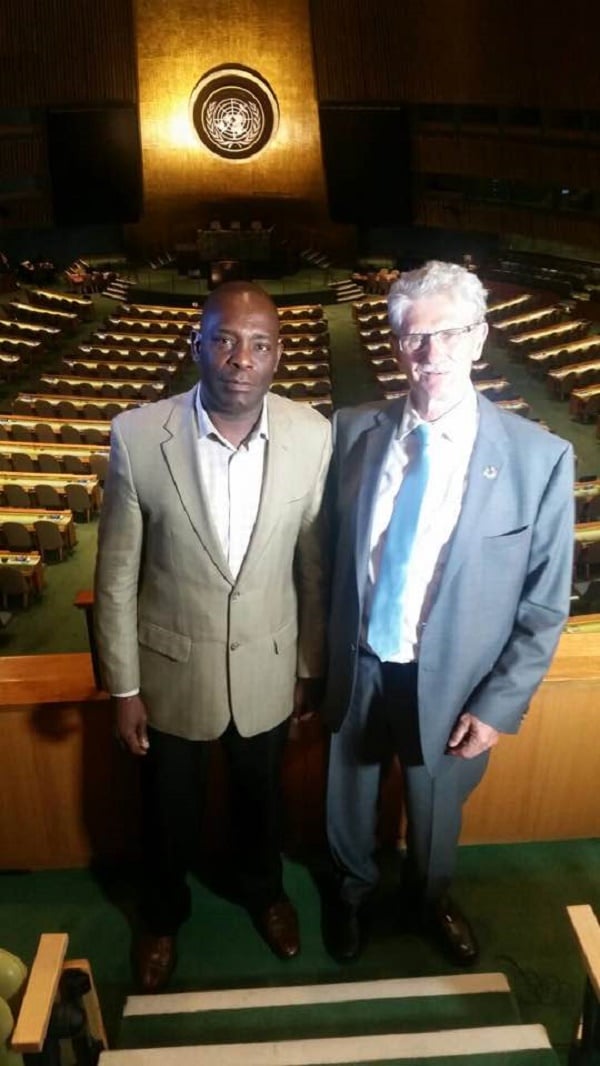 AN ARSENAL FAN
Shuaibu described himself as an advocate of women's rights and the girl child, and an avid sports lover, who supports Arsenal FC.
From basketball to football, he actively follows sporting events and often shares videos clips on Facebook.
In the past one year, over 80% of his posts have been sports-related, a chunk of which were football clips.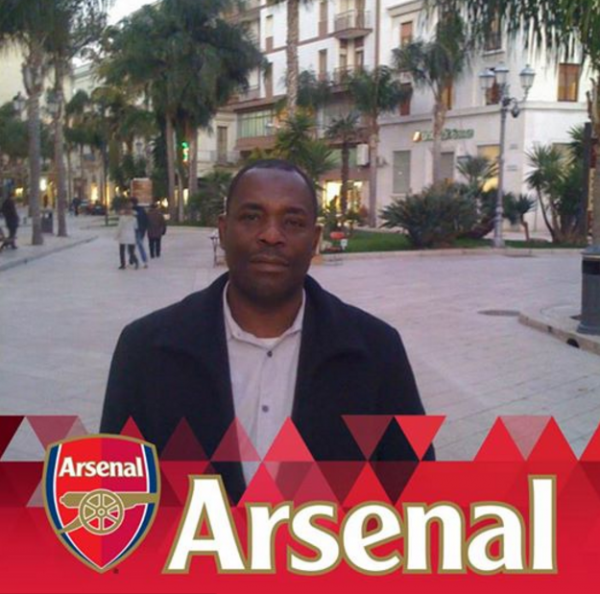 In October, he excitedly announced the launch of the official mascot for the next world cup.
"Zabivaka: The Official Mascot of the Russia2018 FIFA World Cup unveiled. Cheers!", he wrote.
NEWS AGENCY OF NIGERIA CONNECTION
Freelance journalist, Bukola Sonuga, said Shuaibu was a former employee of the News Agency of Nigeria (NAN) in the United Nations.
She said he was always holed up, working at the Foreign Press office in New York.
"I was shocked to learn yesterday that Abdullahi Shuaibu had been arrested for bank robbery. I met him over 6-years ago when he was the representative of News Agency of Nigeria (NAN) to the United Nations. We talked all the time and he was always at the Foreign Press in New York editing or writing whenever I visit to cover a story," Sonuga wrote on her Facebook wall.
"I'm distressed about this news. I have also spoken to other colleagues who are equally shocked to hear the news, but as the Universal Declaration of Human Rights, article 11 states: "Everyone charged with a penal offence has the right to be presumed innocent until proven guilty according to law in a public trial at which he has had the all guarantees necessary for his defence.
"After his arrest yesterday, Abdullahi was taken to the 13th Precinct in Chelsea in lower Manhattan and was later transferred to the Central Booking at 100 Center Street, also in lower Manhattan. He was arraigned a few hours ago and he's now in custody at the Detention Complex at White Street, waiting trial. I'm not sure if he currently has legal representation or if bail will be posted. But he has the right to free Legal Aid.
"I'm investigating this story and I will report my findings without prejudice. I don't know whether Abdullahi is guilty or innocent but I know that everyone deserves to be given the benefit of the doubt."
A GLIMPSE INTO SHAUIBU'S MIND
In May 2016, he commented on the debate on fuel subsidy removal in Nigeria.
Shuaibu urged the federal government to carry out sensitisation programmes to enlighten the public about its programmes so as to prevent confusion among Nigerians.
"My Take: Lack of effective communication strategy through sensitisation and enlightenment programmes prelude to the fuel subsidy removal has caused confusion on Nigerians on the price band of N140 per litre, and general perception that the price per litre has been increased. In that regards, more needs to be done to salvage Nigerians from the challenges confronting them, and the current dire situation in the country," he wrote.
Source: www.thecable.ng